NYREJ 2023 Women in Construction Spotlight
Assistant project manager, Lisa Randazzo has been recognized by New York Real Estate Journal in their 2023 Women in Construction spotlight. LMJ Management and Construction recognized the hard work that Lisa continues to put into the organization and we are proud of her acknowledgments.
In the past year, what project or accomplishment are you most proud of?
Within the past year at LMJ I was promoted to assistant project manager and given the ability to grow with the firm. Becoming actively more involved in the overall construction process and seeing how these commercial and industrial buildings affect our communities, is something I am certainly proud of.
How can AEC companies recruit more women? 
I believe AEC companies can recruit more women by having women involved during the initial stages of the interviewing and screening processes. It is always empowering to see other women leaders in the industry and have them to look up to.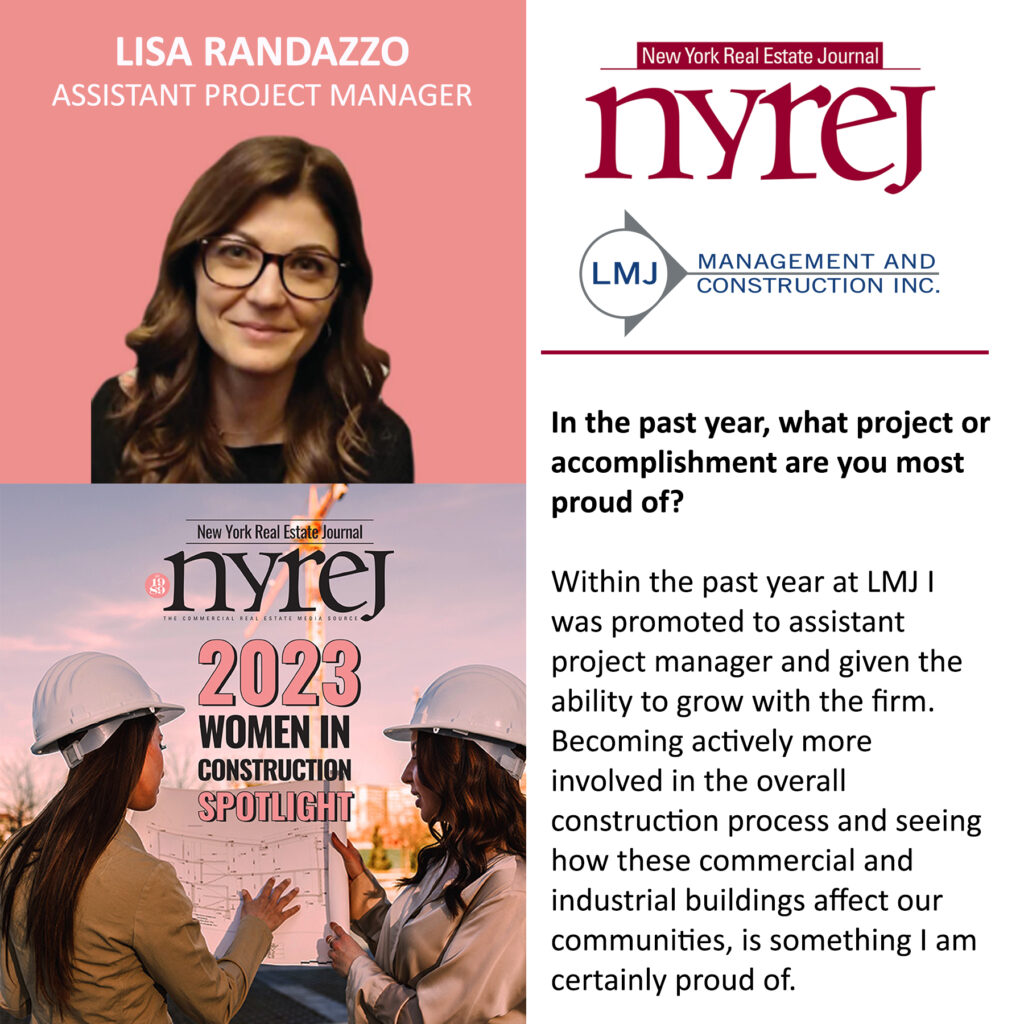 ---
---